The universal solution

of automated coupling
The future world standard for hitching
First universal system of automatic coupling for all sorts of implements, Tracto-Lock aims at becoming a must-have agricultural hitching system.The principle is to install a "male" interface on the 3 points of the tractor, a transmission block on the PTO and a "female" interface on the farm implements. An interface is dedicated to mounted implements, another one is dedicated to semi-mounted and pull type implements. The interface dedicated to mounted implements shall be marketed during the first quarter of 2023.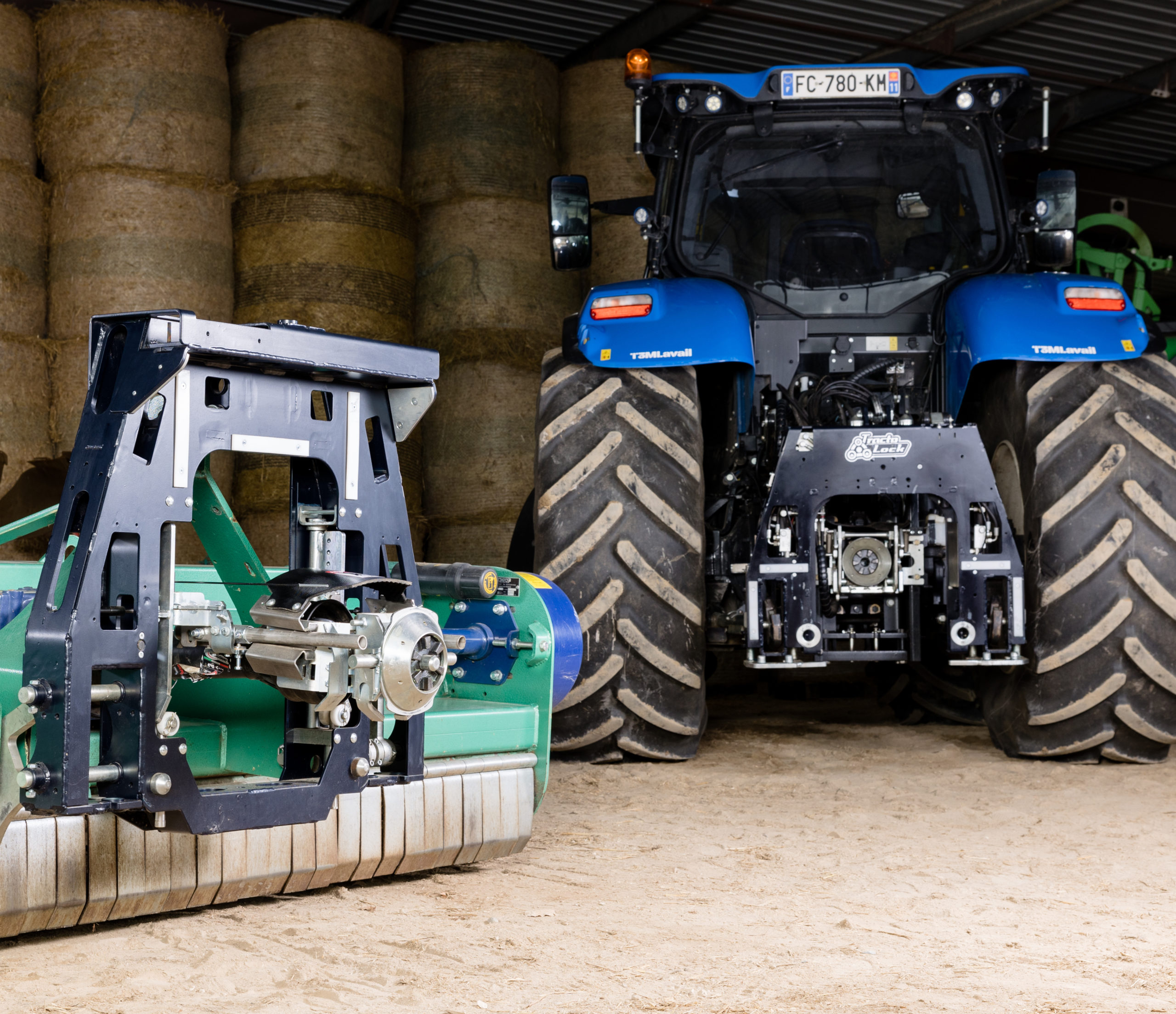 The device hitches the implement, the hydraulic connections and the PTO in less than one minute, without leaving the cabin of the tractor, thanks to a remote control.
The system is flexible and reversible; it may be easily removed in a few minutes in order to get back to the original equipment. Front and rear hitching.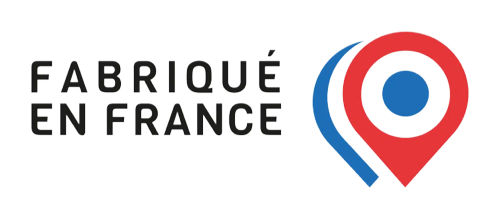 A robust patented system
made in France
Tracto-Lock has chosen French manufacturing.
Cutting, folding, welding, machining, electronic design and manufacturing, final assembly… All the manufacturing steps are made in France, in partnership with highly-qualified companies to ensure quality and reliability.
Robustness and reliability as key words
Technical specifications :
Certified for tractors up to 250 HP
Tested in difficult fields with high powered tractors
10 years of Research & Development
Made with high-quality steels
Presentation of the Tract-Lock system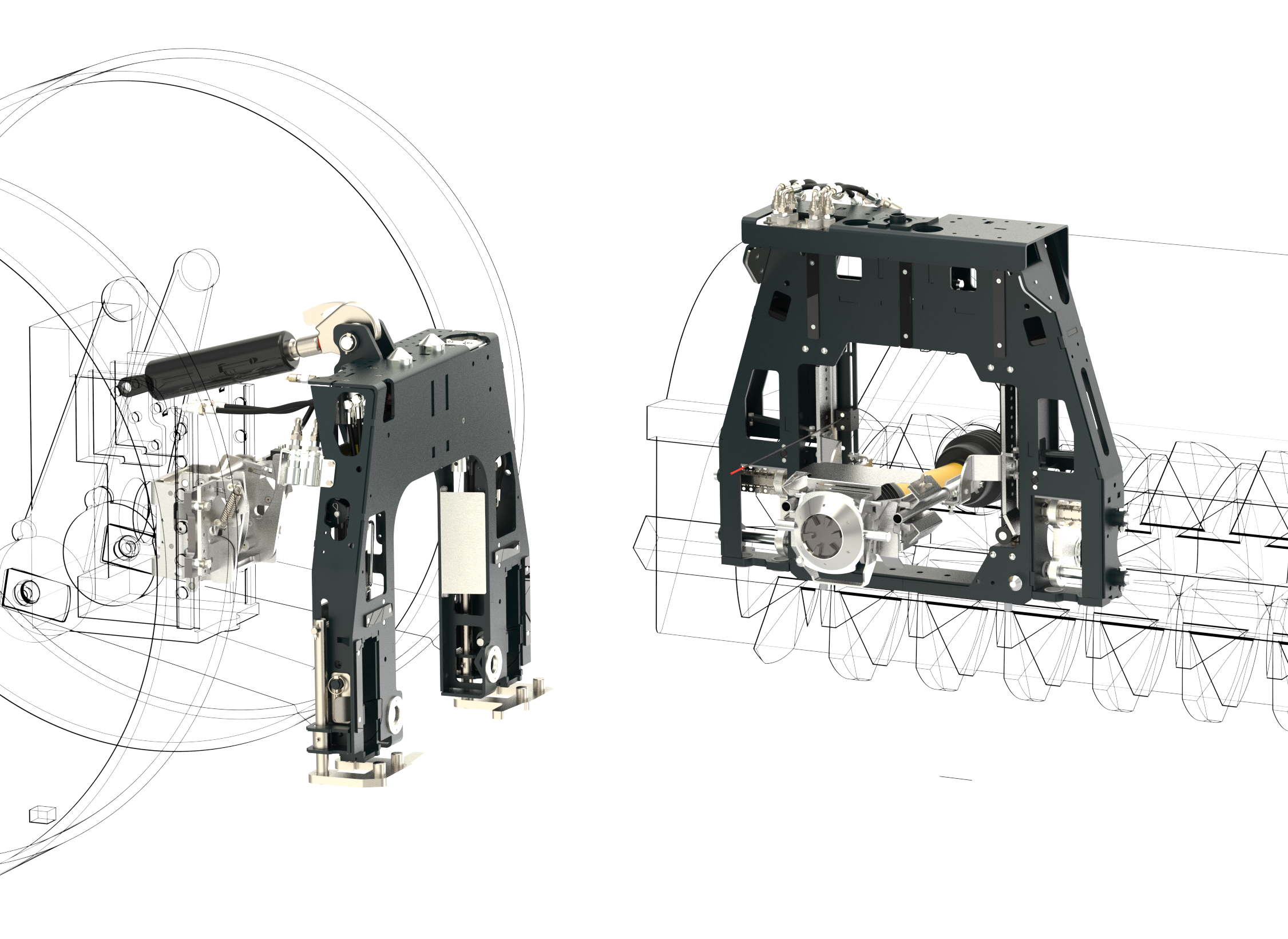 TRACTO-LOCK TRACTOR (TLT)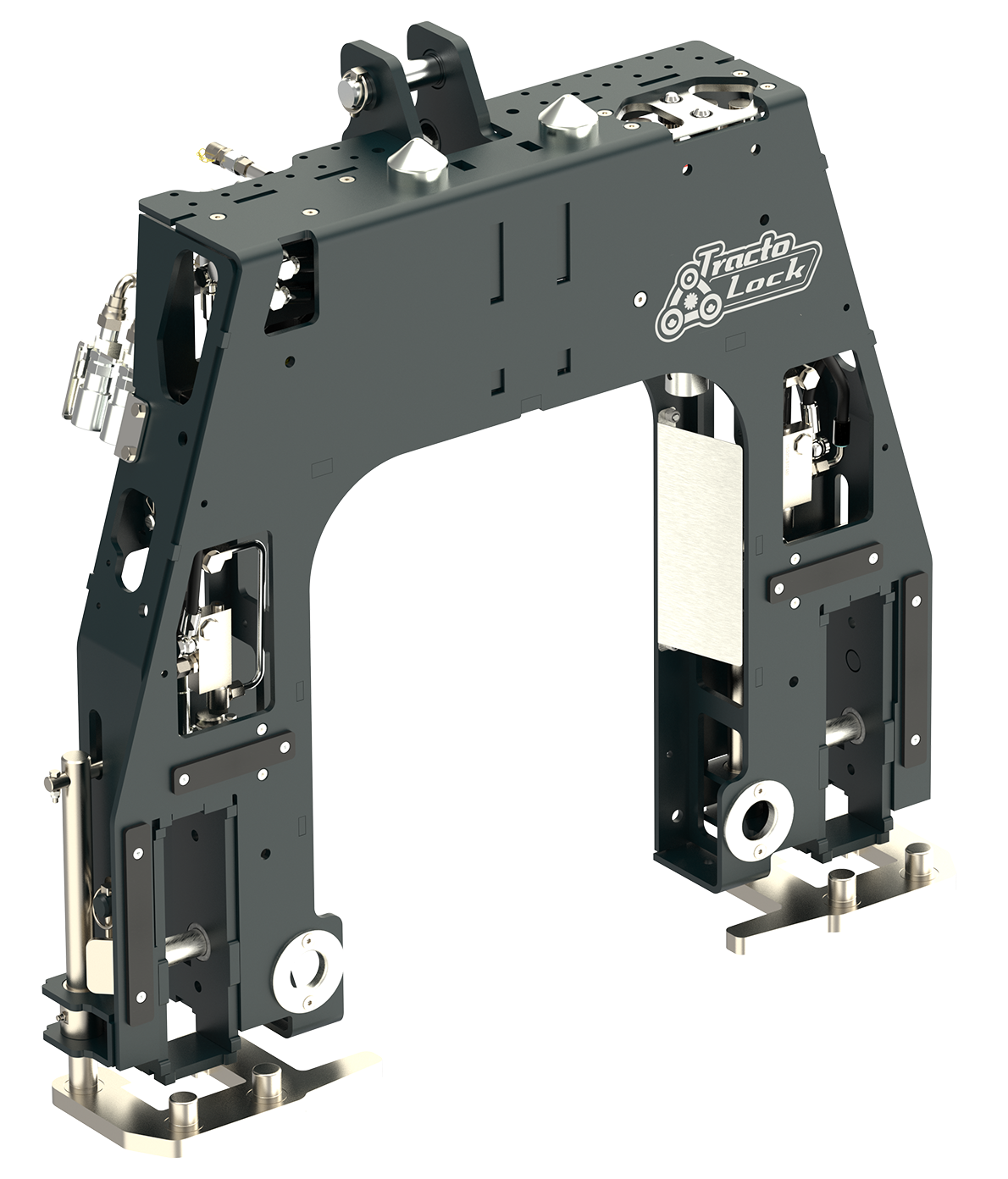 TRACTOR TRANSMISSION BLOCK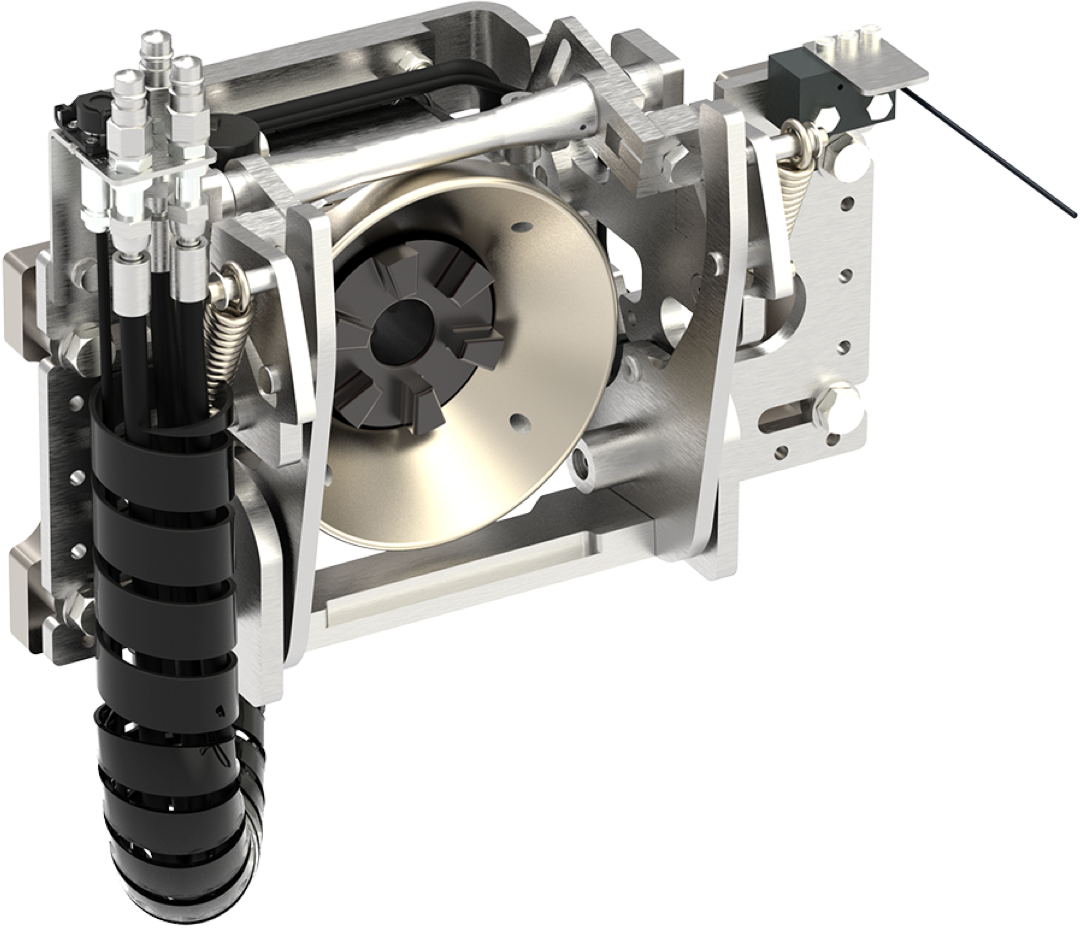 REMOTE CONTROL IN THE CABIN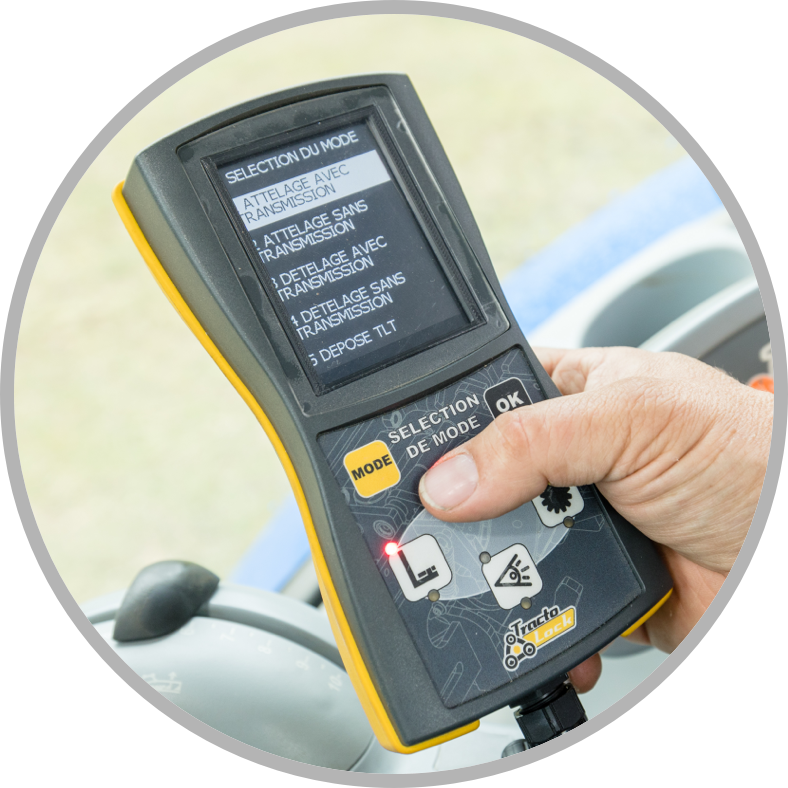 TRACTO-LOCK MOUNTED IMPLEMENTS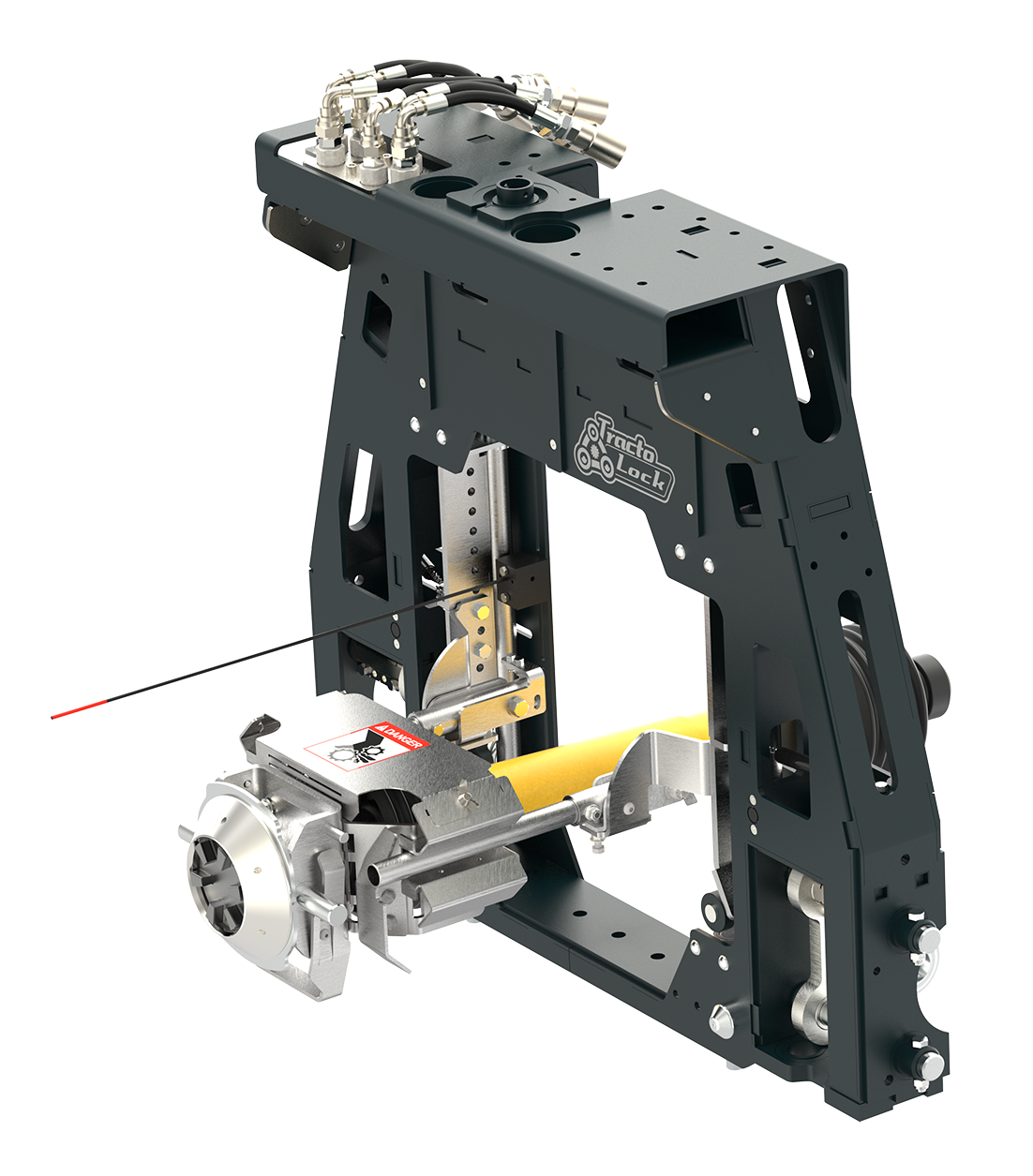 TRACTO-LOCK SEMI-MOUNTED AND PULL TYPE IMPLEMENTS