Tracto-Lock, a company
serving farmers
The genesis of the project
Son of a farmer, my father used to have lands in the 70-80s. Life then led him to other paths and once retired, he went back to farming and noticed that hitching was still painful. He suggested that I look into the problem with him. Always passionate about mechanics, I have charged ahead and that's the way it began. Some people have created their first computer in their garage, the first Tracto-Lock has been created in a stall at the back of a stable! 10 years of work, trials, successes and also failures have been necessary to arrive at this successful version.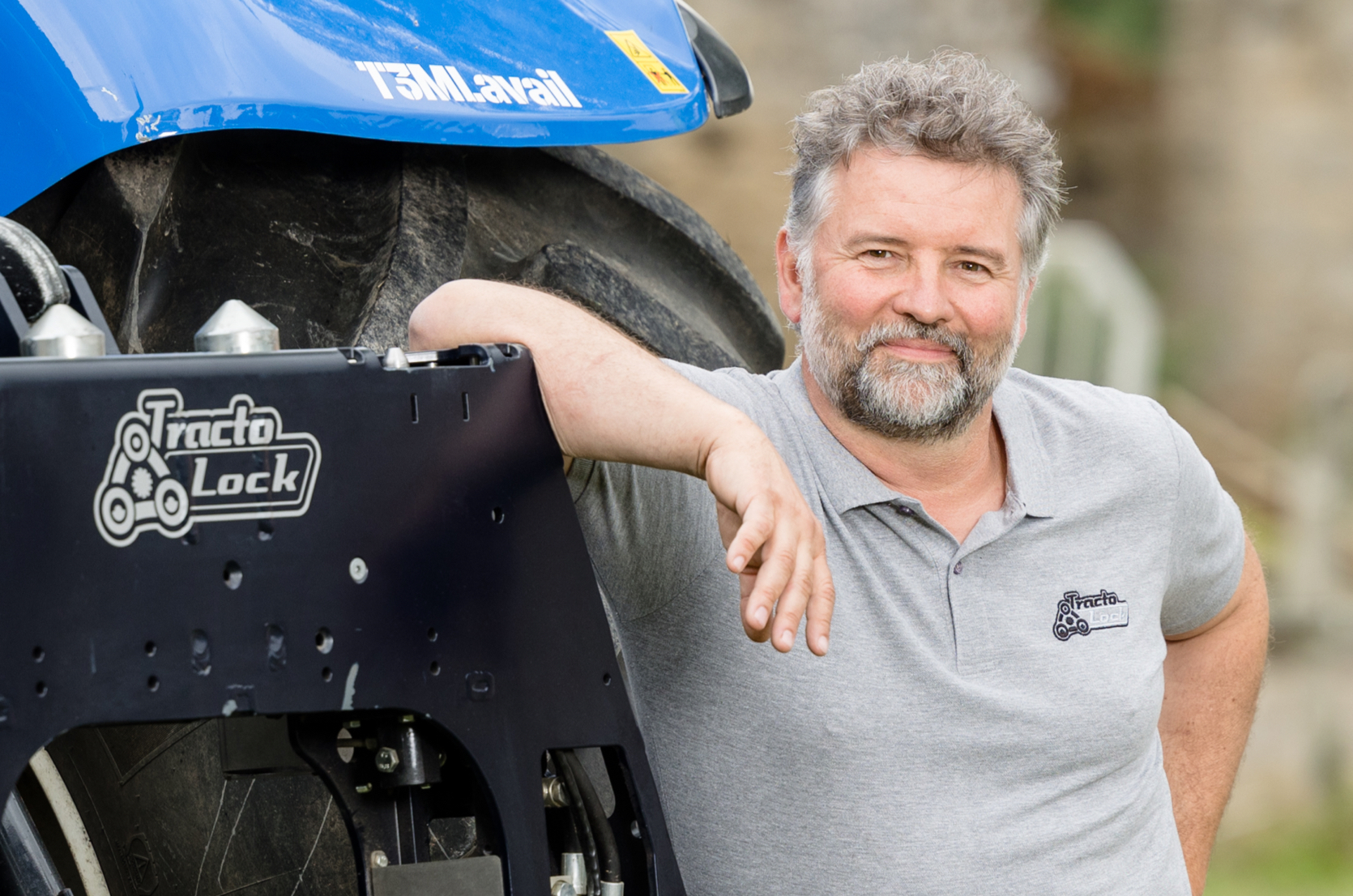 When you see the evolution of agriculture which is increasingly automated and even robotized, it is incredible to be still obliged nowadays to leave the cabin, use force and take real risks to (un)hitch the implement, the PTO, the hydraulic connections, find the proper coupling balls, the proper pins, in short it looks archaic! This operation is very complicated for male and female farmers alone on their farms and it is impossible for people with disabilities, for people who are not used to it or who have not the necessary physical strength. We are really satisfied to see that our system completely solves this problem and will help many farmers on a daily basis.
Our history in a few dates
2012
2015
STUDIES AND FIRST PROTOTYPES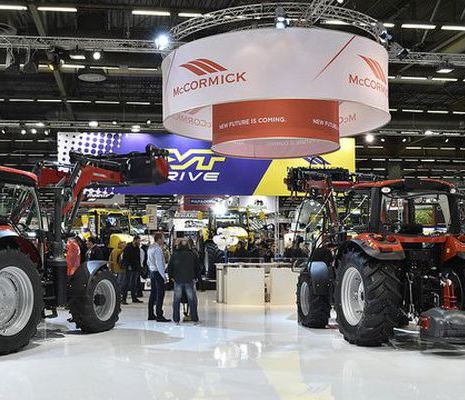 February
2015
FAVOURITE PRIZE HUBAGRO AT THE SIMA FAIR IN PARIS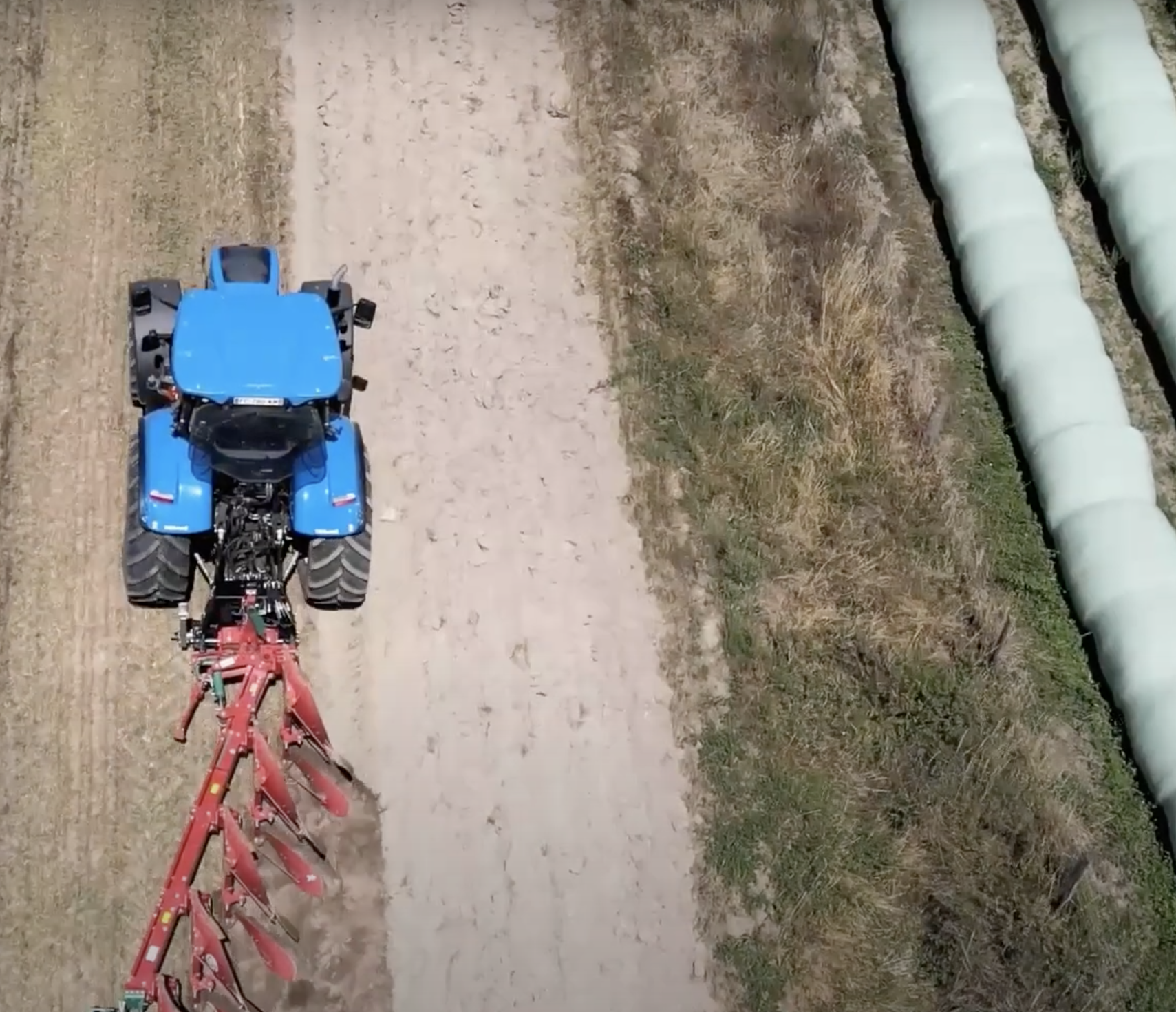 2015
2018
Field tests,
product improvements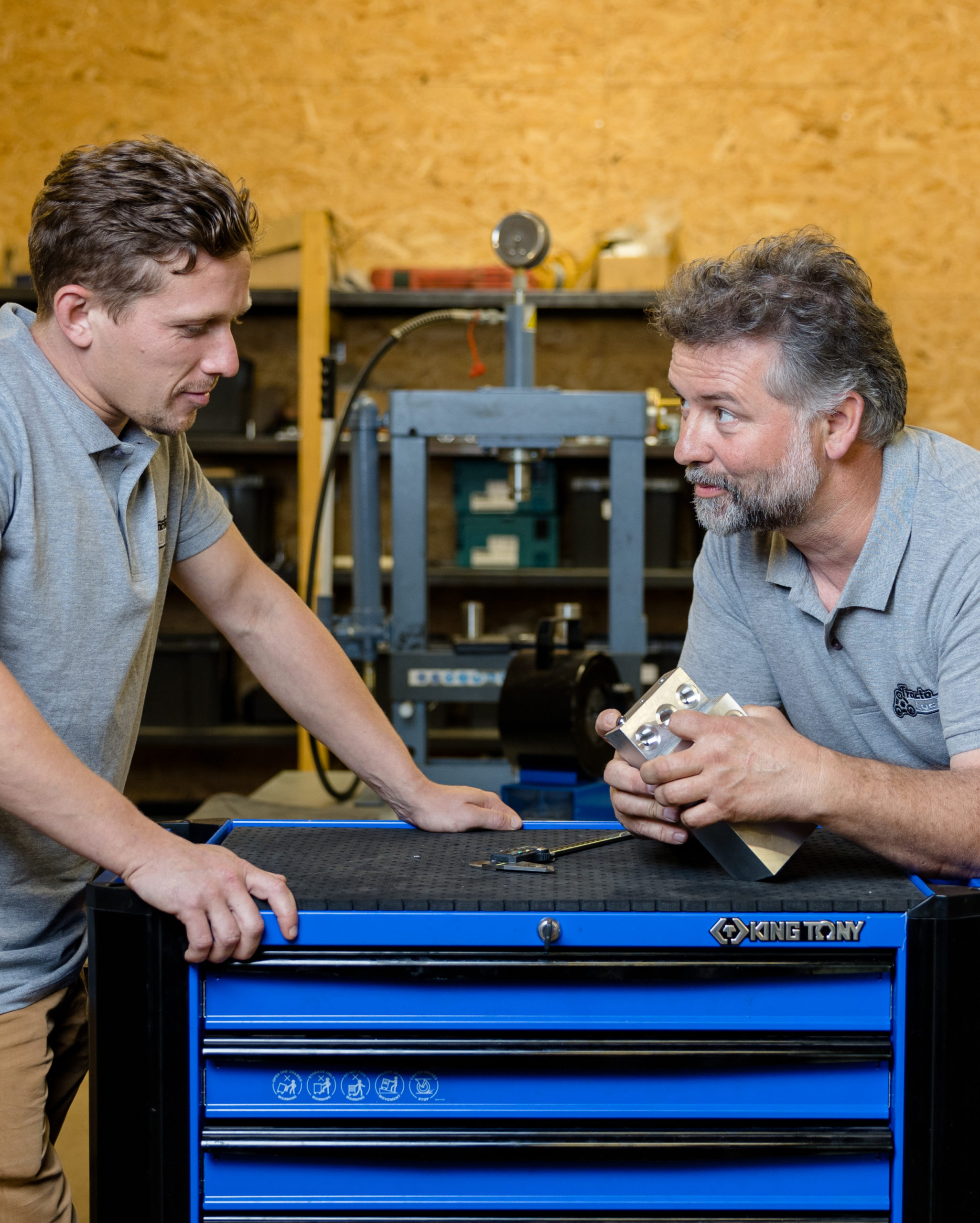 2018
2020
CE standard acquisi-
tion, Patent filing
and pre-series launch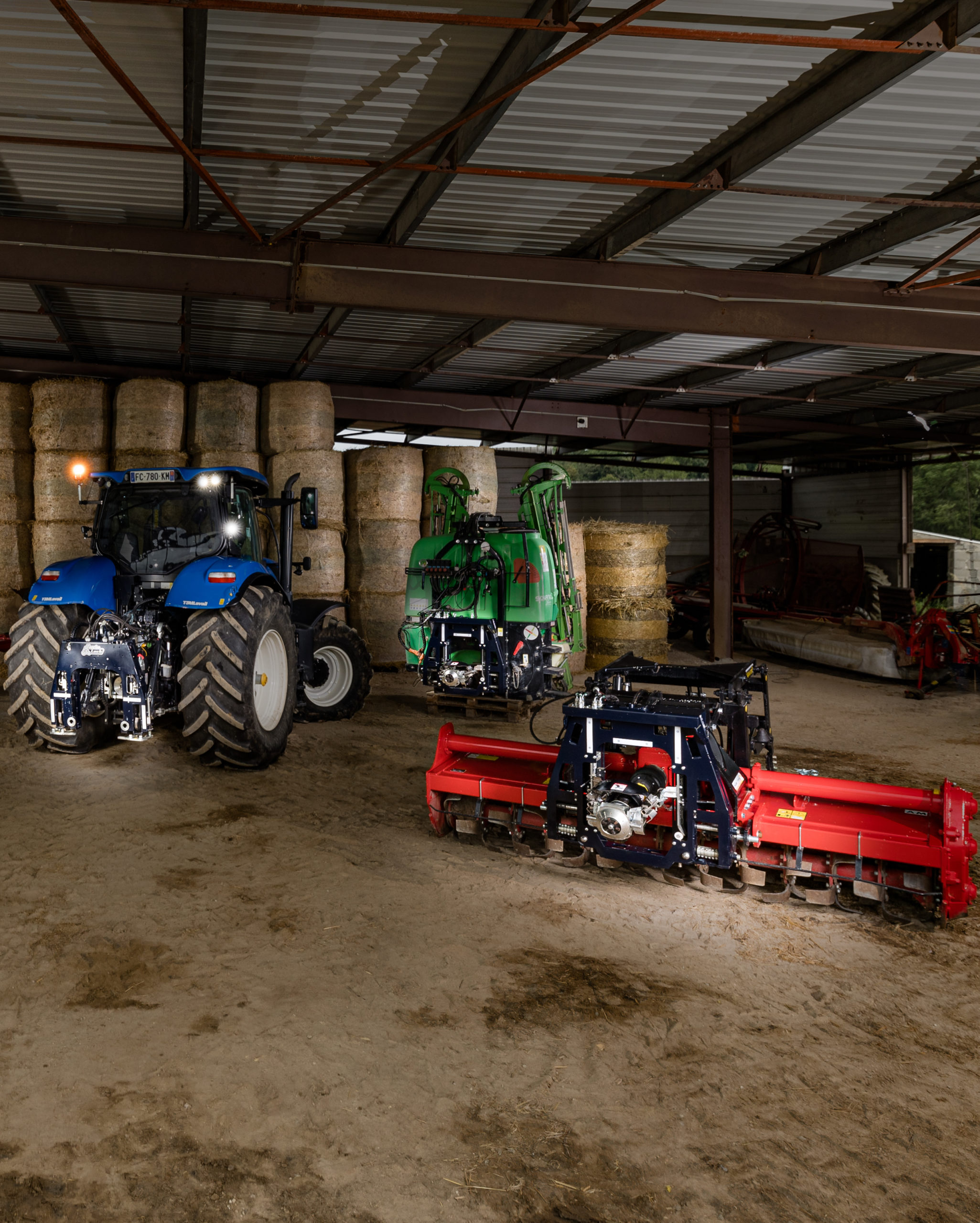 A team serving farmers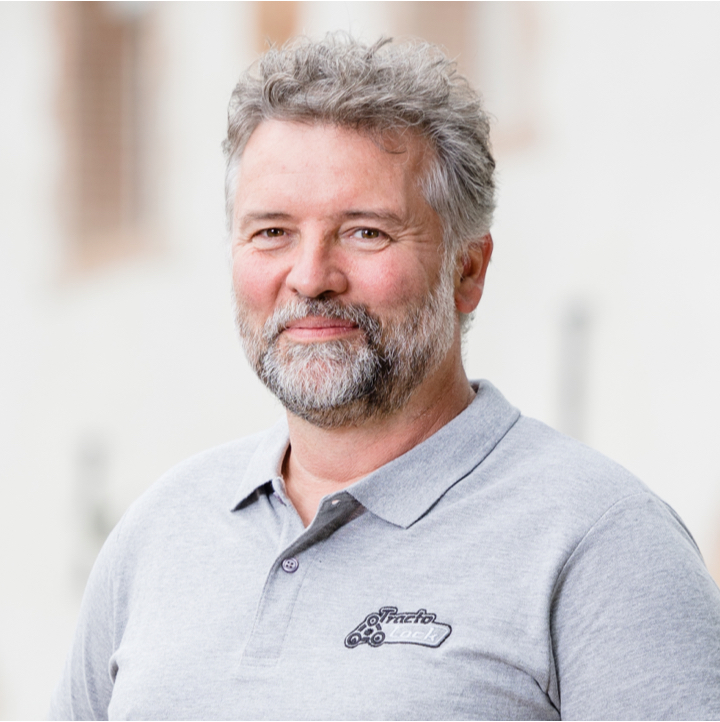 Romain Ribo
Company founder and designer of the solution
Cyril Mouret
Mechanical engineer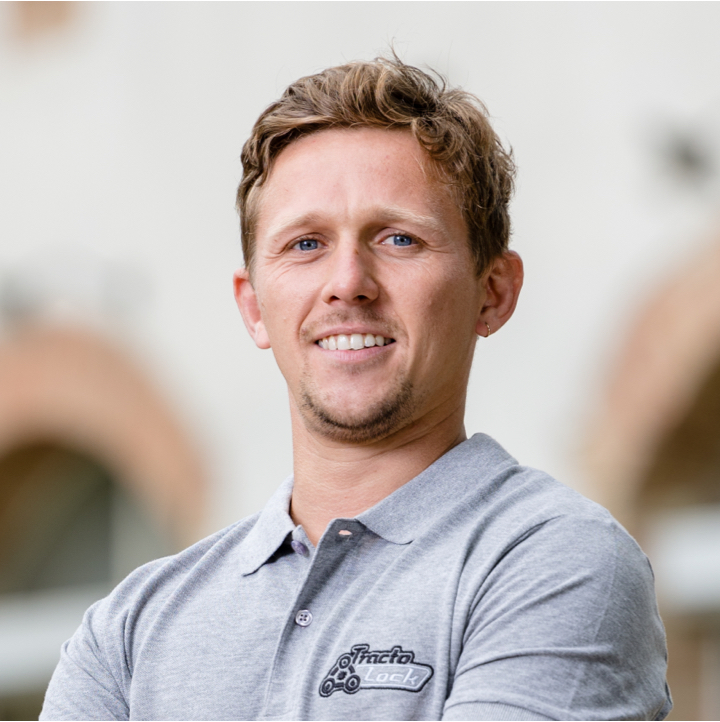 Quentin Derouck
Sales manager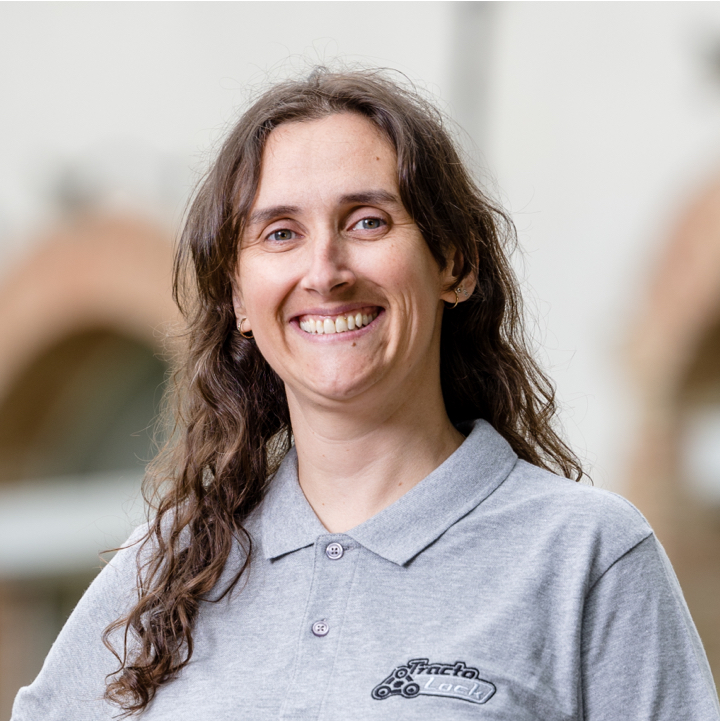 Céline Chaigneau
Administrative assistant
The values at the core of Tracto-Lock development
Our values: Pragmatism,
reliability & simplicity
Settled in Saint Papoul, in the French department of Aude, we fully design and draw the models in our offices. Then, we manufacture the prototypes in our workshop and finally we directly carry out tests with local farmers to get their feedback.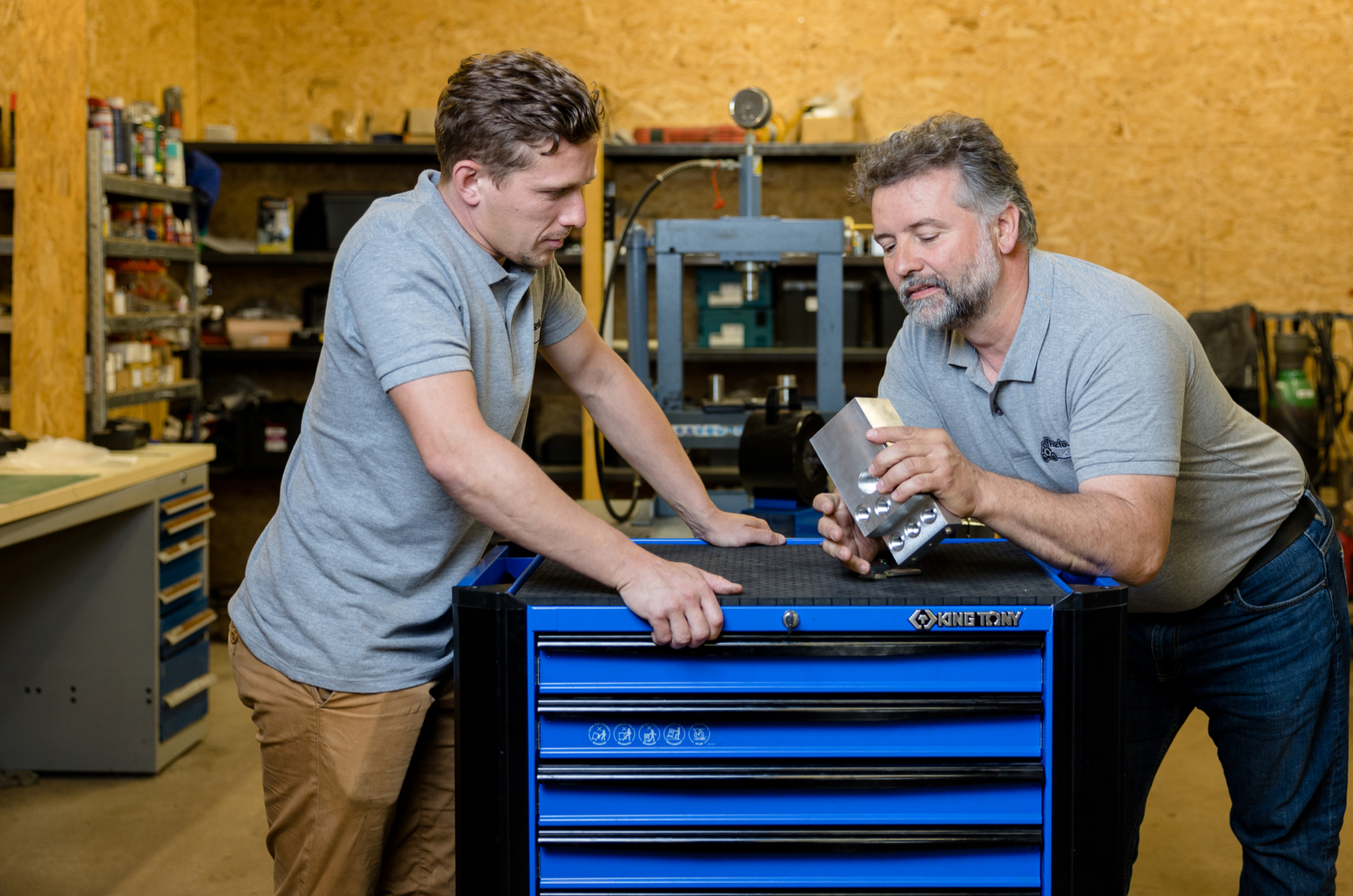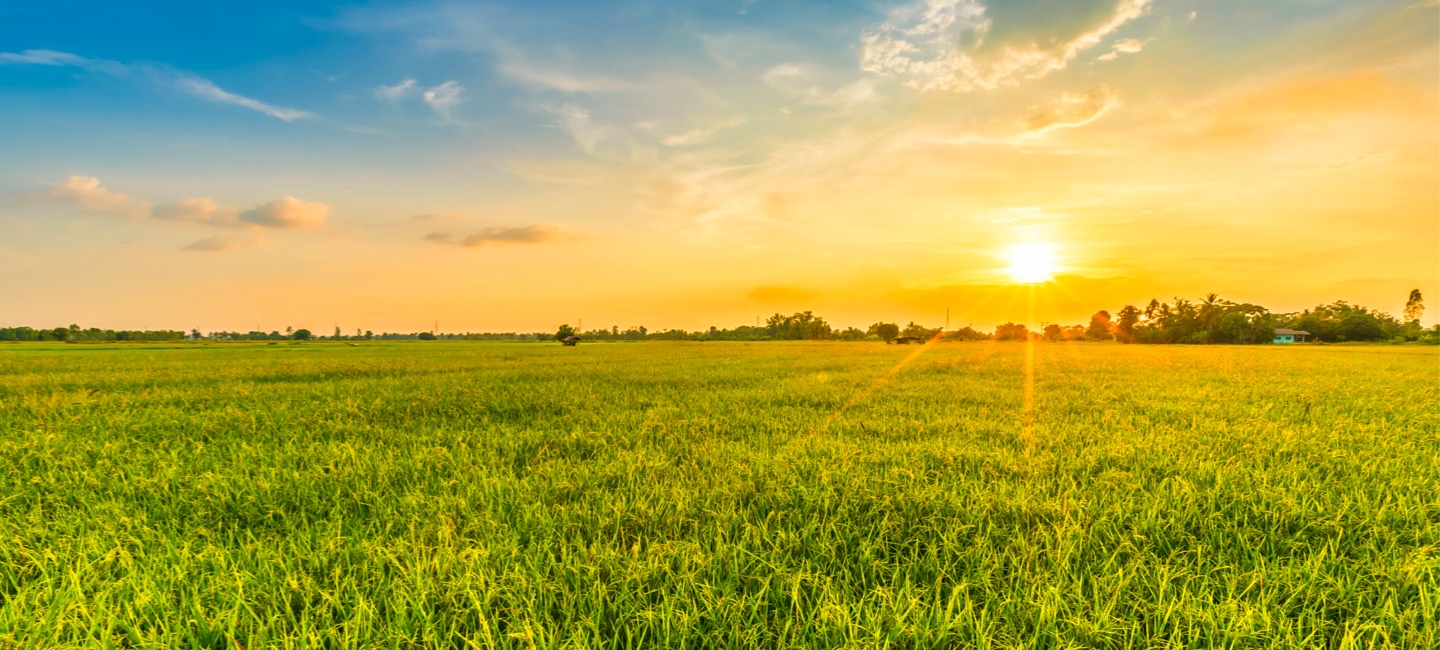 Our key figures
4 INTERNATIONAL PATENTS
10 YEARS OF RESEARCH & DEVELOPMENT
1 MINUTE FOR A COMPLETE HITCHING
5 MINUTES TO REMOVE THE SYSTEM
100% COMPATIBLE WITH THE CATEGORIES 2, 2N, 3, 3N